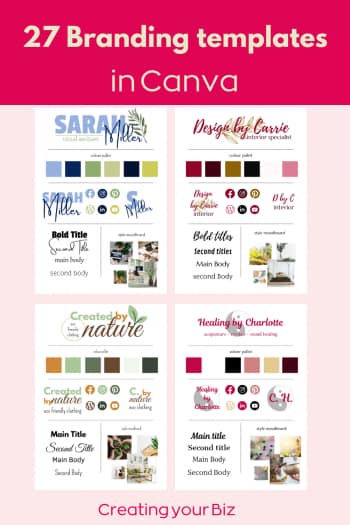 Would you like to save a lot of time and money by designing your brand?
Stop fussing about every little detail and start creating!
When you first start your business it is very well possible that you keep yourself busy with the wrong things. Like is your brand the right color? How do you make a logo when you do not have an unlitited budget? 
If you keep giving attention to the small details, you'll never start the bigger picture. Start off now with an unique brand that will make your business stand out not matter what. 
A good design doesn't have to cost hands full of money. 
What are the branding templates?
Pre made templates that are designed in Canva
You find 27 different branding boards
Find one or more that you like
Mix and match to create your own style
Add in your own business
Get creating!
What are you waiting for? Get your Branding templates now!